Home > Street Marketing > Backpack balloon
The backpack for your street marketing operations
A simple and original solution for your promotional operations (distribution of leaflets / flyers, sampling) or information to passers-by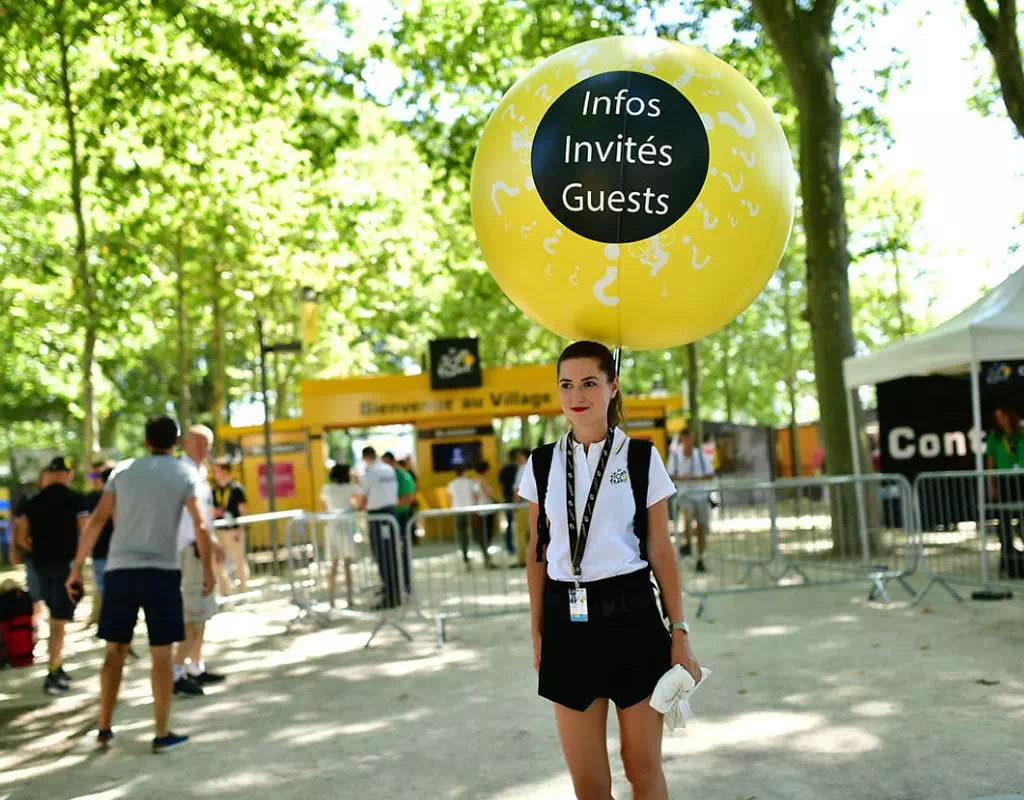 REQUEST A FREE QUOTE
backpack balloons
Fill out the form below
to automatically receive our product catalog.
Boost your Street Marketing operations with the backpack balloon.
Reinforce your communication with the backpack balloon. 
It allows your store to be closer to your audience and to get in direct contact with your future buyers.
We offer different sizes of backpack balloons to best suit your needs.
Increase your visibility thanks to an all-terrain communication, personalized and original products, think about it!
The balloon on a backpack: an original means of street-marketing communication
A street marketing operation with the backpack balloon can target your customers. 
With this means of communication, you no longer wait for the customer in your store, you go directly to him in the street.
We offer several sizes of mobile balloons on backpacks ranging from 0.60 m to 0.80 m. The balloon is made of 0,35 mm PVC fixed on a black aluminium tube allowing to have the sphere above the head.
The backpack balloon inflates only with air, in no case, it does not fly with helium. We provide the balloon with its backpack and an electric inflator.
For more information, contact us without delay and fill out the contact form, we will respond as soon as possible.
Information and technical details of the backpack balloons
Product details
- The backpack ball is made of 0.35mm PVC.
- Black backpack with storage pockets.
- Black aluminum tube and mounting plate.
- Electric air inflator.
- You have a maintenance kit, which includes PVC patches and PVC glue
- The conditions of use and installation are provided for each product.
Technical information
- Dimensions: 0.60m | 0.80m - You have a valve for inflation (and deflation) with a non-return valve. - Air inflation only, does not fly with helium.
Options
- Electric air inflator, 39 € HT.
- LED lighting.
- Additional PVC casing.
Technical constraints
Every effort is made to ensure that the visuals conform to the files you are transferring, it is obvious that the visuals are slightly deformed due to the fact that a street marketing inflatable is round in shape.
However, variations may occur, particularly due to the technical limitations of color rendering on your computer equipment, if necessary, specify the desired pantone.
Delivery times & payment methods
Delivery time: for both backpack balloons and backpack flags, allow about 15 days (or more depending on quantities). We also need to receive the quotation and the print order with the mention "good for agreement", the signature, the date and the stamp.
Delivery methods: delivery by UPS or carrier
Payment: balance at the order or by check at reception with the deliverer
Discover the other products of our " Street Marketing " range