Home > Stand Display > Inflatable Furniture
Inflatable furniture: Combine comfort and communication
The inflatable advertising furniture allows you to promote your image while making your stand functional.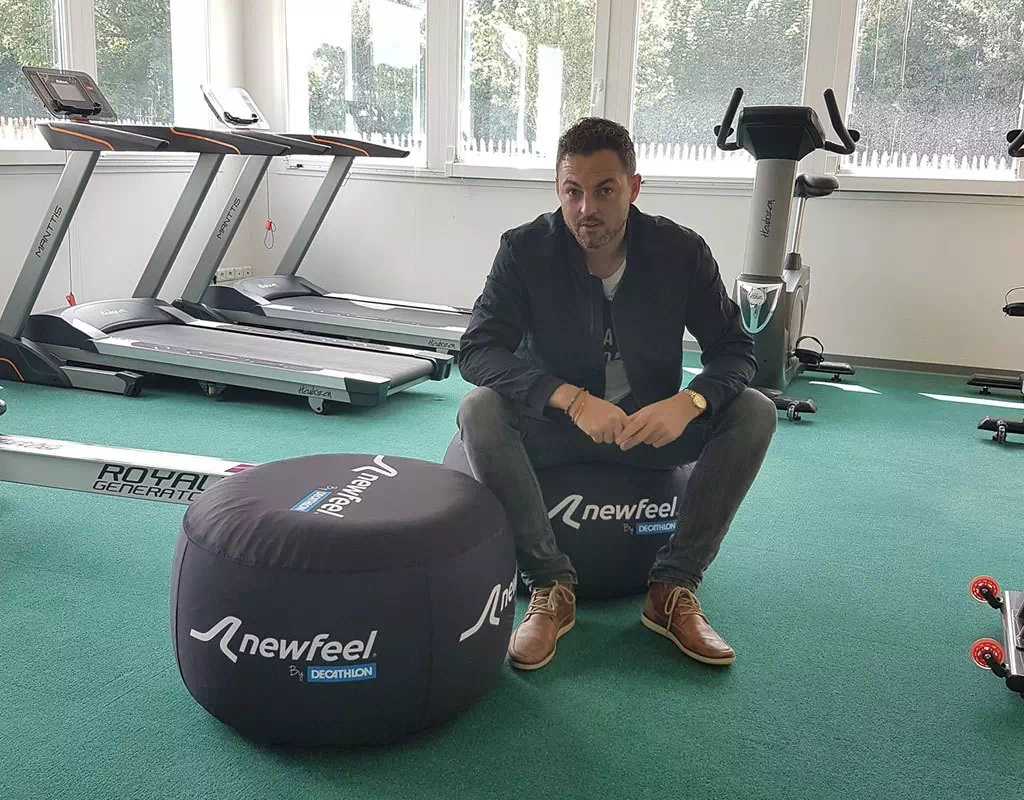 REQUEST A FREE QUOTE
inflatable furniture
Fill out the form below
to automatically receive our product catalog.
Offer a relaxation area to your booth
If you wish to offer a space of relaxation and conviviality to your customers and prospects while displaying an original and trendy communication, the inflatable furniture corresponds in all points to your objectives.
At a trade show, at a sporting event or for modern POS, our inflatable poufs, armchairs and sofas combine the useful with the pleasant.
Inflatable in a few minutes, our furniture elements can be used indoors or outdoors. Easy to transport and store, they give a lasting boost to your communication by making a lasting impression. 
Available in various sizes and formats, our inflatable furniture line is 100% customizable to your brand, company or product.
Inflatable furniture as an advertising medium
For those who want to gain visibility and notoriety, personalized inflatable furniture is ideal. By creating a convivial space within your stand, you offer your customers, visitors or prospects a moment of relaxation conducive to commercial exchanges. By animating your space with inflatable furniture, personalized with the name of your company, your brand or a new product, you will favorably mark the spirits. Anyone will remember the time spent in your booth, around this colorful pouffe, easily usable as a coffee table, or comfortably installed in an original inflatable armchair, or in this comfortable inflatable sofa 2 places.
Our inflatables bring a modern and design touch to your communication or your POS, while offering a real functionality.
Inflatable sofas and armchairs guarantee optimal stability. Thanks to their ergonomics, they offer an exceptional moment in the hustle and bustle of a trade show or event. Lightweight, they can be moved without any difficulty to adapt to different stand configurations. With a maximum weight of 3 kg for the 3-seater sofa, the inflatable furniture is easily transportable. Each piece of inflatable advertising furniture has unique dimensions, ideal for all body types.
A total personalization is possible on each inflatable thanks to their composition in 2 parts: the part to inflate is made of PU or PVC while the upper part, the cover, is made of polyester. It is this cover that will be personalized by digital printing by sublimation, in part or in full, according to your needs. As an option, the personalization to your image can also be done by embroidery on an imitation leather cover.
Inflatable in a few minutes thanks to the inflation pump supplied with the furniture, the poufs, sofas, armchairs and reception desk make it easy to set up and organize your stand. Just as quick to deflate, the furniture takes up little space and is easy to store.
Inflatable furniture is therefore a space for expression and communication of great originality. Innovative, trendy, design, it meets all your requirements in terms of ergonomics, quality, customization and comfort. With this inflatable communication support, you will stand out during your commercial operations, or any event.
Information and technical details on the inflatable furniture
Product details
Space-saving and lightweight, you can use customizable inflatable furniture indoors and outdoors.
Easy to install, economical in transport and storage, the internal structure of the inflatable is made of flexible waterproof PVC covered with a 260g/m² polyester cover printed in high definition digital sublimation.
The set is delivered assembled: it only remains to inflate in 45 seconds with a manual pump or an electric inflator.
Technical information
The inflatable poufs have a diameter of 71 cm and a height of 41 cm.
Armchairs and sofas:
Armchair: length 74 cm / Width 88 cm / Height 75 cm
Sofa: length 120 cm / Width 88 cm / Height 75 cm
Options
Carrying bag
Hand or electric inflation pump.
Technical constraints
Every effort is made to ensure that the visuals conform to the files you are transferring, it is obvious that the visual will undergo a slight deformation due to the fact that an inflatable is round in shape.
However, variations may occur, particularly due to the technical limitations of color rendering on your computer equipment, if necessary, specify the desired pantone.
Delivery times & payment methods
The delivery time: count 15 days or more according to the quantities, we must also receive the estimate as well as the good to be printed with the mention "good for agreement", the signature, the date and the stamp.
Delivery methods: delivery by UPS (packages) or by carrier (pallets)
Payment: balance at the order or by check at reception with the deliverer
Discover the other products " stand display " proposed by PUBEO